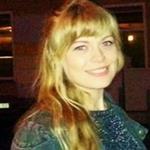 How to revise for the BPTC centrally set exams
The main Bar Professional Training Course (BPTC) centrally set exams – the exams formally set by the Bar Standards Board (BSB) that all BPTC students must take – are just around the corner. Civil Litigation and Remedies is on 2 May and Criminal Litigation, Evidence and Sentencing is on 4 May. These two closed-book exams essentially test how well you can memorise nearly all of the White Book and Blackstones – quite a daunting prospect. For the last few weeks I have done nothing but revise for these exams and so I have decided the write a post on how I have done so, both as a way of writing about what I know and hopefully helping people starting the BPTC.
Use the syllabus
The current BSB syllabus is a very helpful revision tool – just make sure that you have the most recent version. It sets out all the materials that need to be looked at and the areas that can be tested in the exam. In theory if you read everything on the syllabus, then you have read everything that you could possibly need to know. Such a detailed syllabus has only been brought in recently and we are very lucky to have it. Previous students have told me that the situation used to be as bad as just being given general topics to revise (think just being told "Know Bad Character"). Therefore, the improved situation may as well be used to our advantage.
Collate all the materials
This is the bit that takes the longest. This step can be greatly assisted by proper preparatory work over the course of the BPTC. Most of the work for the sessions will be based around the syllabus and so copying across reading you have already done will save a lot of panic in the build up to an exam. One caveat to this is checking that you have been working from the most recent syllabus and the most recent Blackstones/White Book. Areas can be added or taken off from one syllabus to another and the practitioner texts (although less so with the CPR, especially the rules themselves) are regularly updated to cover any changes in the law and sometimes just renumbered for seemingly no apparent reason. This is particularly important if you are a part-time student and will need to update your reading from the previous year to make sure you aren't missing anything.
Break it down into manageable chunks
There's a lot of material to learn and not much time between the end of lessons and the exams. This can be pretty daunting when you first start and you run the risk of losing motivation to start revising at all. The syllabus itself is divided up into topics with information on the main areas in each topic provided underneath. That's another reason I think it's a good idea to work from that, but equally splitting up the work by how you covered it in class, parts of the CPR or Blackstones, or general themes you have noticed over the year. I then like to make a list of all the chunks I have identified and tick them off as I complete them; for me, this makes me feel like I have always achieved something whenever I can cross off a section and makes things seem a lot more manageable.
Find a way to absorb the information
Hopefully by the time you have got to the BPTC, you know which revision techniques work best for you. For me it's reading and highlighting all the information and then going back through it and making notes. Other people have told me a good trick they used was to buy a Dictaphone and record their notes so they could listen to them whenever they had time. Some people use mind maps or more visual ways of learning. Given the sheer amount of (quite frankly, incredibly boring) information there is to learn, it's important to be realistic with yourself about how quickly you can absorb it and what will be the best method for you. It is worth trying to use unusual techniques to make the revision process more fun; it's hard enough to work up enthusiasm for a day of revision, let alone when that involves a couple of hours revising the process of disclosure.
Lastly, to anyone taking these exams in the next couple of days, good luck!
Get the LCN Weekly newsletter
Get our news, features, recruiter and lawyer interviews, burning questions, blog posts and more sent straight to your inbox with our weekly newsletter. You also get access to a free personal MyLCN account.