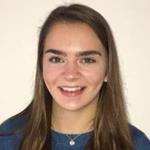 Staying productive during the application process
Having sent off all your applications, it can feel as though the only thing left to do is to sit and wait. While waiting is part of it, it is important that you remain productive and ready for when the waiting is finally over. It is impossible to know what will be waiting around the corner, but there is no harm in taking the time to improve and prepare.
Staying proactive can ensure that you are continuing to grow and develop as a candidate even after your applications have been sent off. While you cannot change what's on paper, continuing to develop your skills and knowledge will never be a wasted venture. With this in mind, here are a few things that you might find helpful to keep you busy and prepared for whatever the next step in your journey may be.
Keep up to date
There is no doubt that while you were working on your application, you were keeping up to date with certain law firms' activities and achievements, as well as exciting updates around the legal world. You will also have been keeping an eye out for any big commercial news and events.
Once your applications have been sent, there is no harm in continuing to keep up to date with what is going on and ensuring that your knowledge is fresh. Not only will this continue to grow your commercial awareness, but it can also be helpful in any further stages of the process. It is worth remembering that certain stages (eg, interviews) may involve questions about the firm and commercial updates which you can never really be too prepared for.
Keeping up to date with firms and the commercial world generally will always be a valuable way to spend your time and can be a productive distraction from the wait. It may also be a helpful way to continue considering your goals and ambitions. Further, having a grasp on what firms are up to can be invaluable if any networking events pop up.
Be aware of what might be next
With the relief of sending off your applications, it can be easy to avoid thinking about the next steps; however, it can be helpful to keep these in the back of your mind. Every firm will have a different process, so knowing what the possible next steps might be can help you to be prepared when the time comes.
If the next stage in the process is something you are not familiar with or have never experienced before, consider looking into how to build up the required skills. Your university may offer career advice and practice activities for assessment days or even mock interviews with feedback. You could also ask family or friends for their advice if they have had similar experiences or take a look online, as many firms will have detailed information about their process and may even provide you with some tips.
These can all be great opportunities to take advantage of beforehand and may help to take a bit of the worry away from the unknown. Improving your interviewing skills and understanding of how application processes work more generally will only ever be helpful in future. The more practice you have, the less scary it can feel when you are invited to assessments and interviews.
Don't forget to check your emails
It may seem obvious, but it can be so easy to neglect checking your emails for fear of what they might say. There are things you definitely shouldn't delay, such as picking an interview timeslot or confirming your place. It might be a good idea to ensure that you are aware of how a response will be communicated to you and always doublecheck instructions, times and dates for any next steps or confirmations that you might need to provide.
The wait might be longer or shorter than you anticipated but don't get carried away in the waiting game and miss what you are waiting for!
Get the LCN Weekly newsletter
Get our news, features, recruiter and lawyer interviews, burning questions, blog posts and more sent straight to your inbox with our weekly newsletter. You also get access to a free personal MyLCN account.