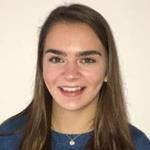 Juggling a non-law degree with preparation for a legal career
One of the biggest struggles I have found along my journey is juggling my course alongside my extra-curricular commitments and keeping up with the legal world. At times it can feel overwhelming, feeling like you have taken on a whole other subject alongside the one you already study (or two if you are like me and took a joint honours).
Getting involved with your law society, volunteering, competitions and attending law fairs and open days are great ways to remain proactive during your degree and start to build familiarity and experience with the legal world. But it is so important that you do not let your degree suffer as a result of focusing too much time on other things.
So how can you ensure that you give fair, equal priority to each part, while not compromising your progress or sanity? Here are some tips on how you can manage getting involved in the legal world and extra-curricular activities alongside your non-law degree!
1. Keep a diary/desk planner/calendar updated regularly
Before university I was not the most organised person, but once you get into the routine of writing things down and having a better sense of where you need to be and when, life feels a little more manageable when things get hectic! It is so easy to miss out on something purely because you forgot about it with the other 101 things going on, but lectures, seminars, and some legal opportunities will only come around once a year, so ensuring you give yourself the best chance to not miss a thing is so important!
A good way to manage everything effectively is to ensure that all your university work commitments/independent study hours and deadlines are organised first, and fit extra-curricular activities around these. It is so easy to get carried away trying to get involved with as many law-related activities as possible and risk your degree taking a back seat. After all, regardless of the fact that it is not a law degree, it is a very important step you need to get right in order to progress in the profession.
I find that keeping a track of my commitments for each week allows me to visualise the time I have spare. There are plenty of events and opportunities that come up last minute and while it is easy to agree to attend everything, sometimes it is not that simple. Keeping track of how busy your week is will allow you to allocate your spare time to other things you want to get done, whether a firm is visiting your university, there is a negotiation competition going on, or any of the other abundant opportunities out there are coming up!
2. Don't take on things for the sake of it
It can be very easy to worry that your CV is too empty or you have no experiences to talk about in interviews, but signing up to things for the sake of it is not the answer. While getting involved with everything that is available may seem the most effective way to extend your CV to another page, if an experience was not something you enjoyed or took part in with genuine enthusiasm and commitment, it could potentially be a waste of your time.
The idea of being involved is to develop yourself professionally and personally, meaning that anything you take part in can offer you stories, scenarios and improvement/expansion of your skills set. If all you can say about an experience is that you "needed something to look good on your CV" the chances are most employers won't be too impressed.
Alternatively you may feel like you want to take part in everything, but sometimes being selective is the best way to manage your time and get the most positive results. Taking on too much can not only compromise the quality of time you spend on each activity but also take over the time you need to still commit to your degree.
Rather than take on every opportunity, carefully select a handful of commitments that you have a genuine interest in and want to be a part of. This will not only ensure that you spend your time taking part in things you enjoy, it will also strengthen you as an individual and as a candidate. Doing anything with the thought that it could simply make you look good on paper is not an effective way to spend your time and will only make juggling all your commitments harder with a potentially less rewarding result than being selective with your time.
3. Don't be afraid to ask for help and allow yourself breaks
One of the most important ways to keep on top of everything is to allow yourself time to reflect and relax, and reach out for help if you feel that you need it. Nobody is perfect and taking a break every so often does not mean you are wasting valuable time in which you could be studying or taking part in something. Prioritising your mental and physical health is so important to ensure that you can consistently give 100% to everything that you do. Keeping on top of everything can feel stressful, but nobody expects you to perfectly handle it all singlehandedly. There will be times when you feel more organised than others and that is ok.
Do what works best for you, find your feet in a routine and don't panic if you have times where you feel that things are getting too much. Take a step back, breathe, reach out for help or give yourself a break to recuperate! There is no right or wrong way to handle this chapter in your life, so you have nothing to lose in trusting your judgement.
Get the LCN Weekly newsletter
Get our news, features, recruiter and lawyer interviews, burning questions, blog posts and more sent straight to your inbox with our weekly newsletter. You also get access to a free personal MyLCN account.