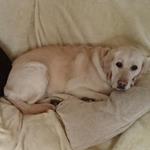 Sarah Louise
Greetings friends and welcome! I graduated from Nottingham Trent University in 2013, and over the past few years have progressed from paralegal to trainee and finally to NQ within a top 50 regional law firm. Join my guide dog and I as we ride the highs, weather the lows and tackle the challenges which form everyday life as a solicitor!
Posts
19/09/2017
In a few days' time, I will be getting married and then heading off on my honeymoon for three weeks of exciting adventures and newly wedded bliss.
18/09/2017
While I'm loathe to sit quoting tired, old clichés, it really does seem like only five minutes ago that I was commencing my training contract and not much more since I was opening my very first law book!
04/09/2017
It is widely believed that it is possible to absorb, process and retain information more easily if that information is presented using that particular person's preferred learning technique.
22/08/2017
We all relish the opportunity to jet away to somewhere dependably hot and sunny for a couple of weeks each year, yet how many of us – even those who spend a good proportion of our lives studying, researching and advising on the law – ever take the time to consider the legislation applicable to those far-flung places to which we are bound?
31/07/2017
In this day and age, many of us take the fact that women have the same rights as men when it comes to practising law for granted.