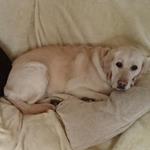 Sarah Louise
Greetings friends and welcome! I graduated from Nottingham Trent University in 2013, and over the past few years have progressed from paralegal to trainee and finally to NQ within a top 50 regional law firm. Join my guide dog and I as we ride the highs, weather the lows and tackle the challenges which form everyday life as a solicitor!
Posts
29/01/2018
There is a lot of law out there to learn. As such, it is practically impossible to specialise in more than one or two fields.
19/01/2018
As any law student would assert, law is an extremely complex and diverse faculty and, frankly, there is a very great deal of it.
22/12/2017
These terms and conditions ("Conditions") govern the relationship between each person requesting Gifts ("Recipient") and Clause International Ltd trading as Santa Clause ("Santa").
20/12/2017
When we think of networking, the first image that springs to mind is often one of a large room full of smartly dressed individuals.
04/12/2017
Once you've mastered the knack of building and boosting your profile within your firm, it will be time for you to begin developing your external network.