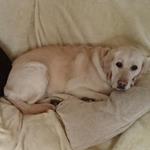 Sarah Louise
Greetings friends and welcome! I graduated from Nottingham Trent University in 2013, and over the past few years have progressed from paralegal to trainee and finally to NQ within a top 50 regional law firm. Join my guide dog and I as we ride the highs, weather the lows and tackle the challenges which form everyday life as a solicitor!
Posts
05/06/2018
For the past four years I have been writing and submitting blog posts for LawCareers.Net. Not such a very long time really, yet over the course of those years my life has changed significantly.
30/05/2018
On Friday 25 May 2018, new legislation relating to data protection came into force across the EU.
21/05/2018
Over recent years I have come to realise that managing the expectations of both one's clients and one's colleagues is an effective way to avoid a perceived or actual let-down and, in turn, the uncomfortable consequences of such.
02/05/2018
The negative connotations associated with the term 'disability' have ever been a thorn in my side and I find the legal definition equally galling.
24/04/2018
Each of us has our own comfort zone; a particular place, whether physical or metaphorical, where we feel at ease.