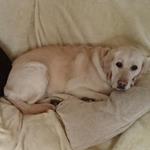 Sarah Louise
Greetings friends and welcome! I graduated from Nottingham Trent University in 2013, and over the past few years have progressed from paralegal to trainee and finally to NQ within a top 50 regional law firm. Join my guide dog and I as we ride the highs, weather the lows and tackle the challenges which form everyday life as a solicitor!
Posts
20/11/2017
As paralegals, trainees and even qualified solicitors, we naturally devote a great deal of time and effort to impressing the 'people that matter'; but who exactly are the 'people that matter'?
31/10/2017
As we all know, it takes a great deal of study and training to become a solicitor, and legal training does not end on qualification.
18/10/2017
Much as I love my job, every so often I find myself wondering what it would be like to work in a somewhat less formal and somewhat more fun environment. Last week, I had the opportunity to find out!
19/09/2017
In a few days' time, I will be getting married and then heading off on my honeymoon for three weeks of exciting adventures and newly wedded bliss.
18/09/2017
While I'm loathe to sit quoting tired, old clichés, it really does seem like only five minutes ago that I was commencing my training contract and not much more since I was opening my very first law book!