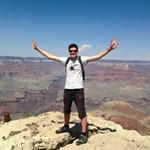 Samuel B
I studied history and politics at the University of Oxford, and will be studying the GDL at BPP from September 2016. Having recently completed a vacation scheme and secured a training contract from a leading silver circle firm, I will be sharing my tips while also discussing the GDL and pressing legal/political issues!
Posts
02/02/2018
Next week marks the end of the accelerated Legal Practice Course (LPC), bringing to an end a year and a half of studying.
18/01/2018
One of the benefits of the LPC compared with the GDL is how focused it is on preparing students for practice.
02/01/2018
A year ago I was only one term into the GDL, and spent the Christmas holidays revising for a particularly difficult EU law exam.
19/12/2017
So much of the coverage and advice about applying for training contract and vacation schemes centres around the difficult parts of the process – the endless applications, assessment days and high-pressured vacation schemes.
05/12/2017
Securing a vacation scheme and/or a training contact at a leading City firm will require you to go through a number of stages.