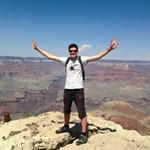 Samuel B
I studied history and politics at the University of Oxford, and will be studying the GDL at BPP from September 2016. Having recently completed a vacation scheme and secured a training contract from a leading silver circle firm, I will be sharing my tips while also discussing the GDL and pressing legal/political issues!
Posts
18/09/2017
It's a funny form of taking back control that gives a sovereign parliament little or no say in how 30 years' worth of legislation is incorporated into UK law.
04/09/2017
With the welcome appointment of Baroness Hale as the new President of the Supreme Court, it seems like as good a time as any to assess how well the legal profession is doing in terms of diversity.
22/08/2017
As I mentioned in my previous blog post, for those of us starting the accelerated Legal Practice Course (LPC) our summer holidays are over and now the hard work begins!
28/07/2017
The accelerated LPC at BPP is for students who will be going to one of five City firms and is condensed into seven months, rather than the traditional academic year.
17/07/2017
It is a staple of the promotional materials of many City law firms to describe themselves as 'international' in their scope.