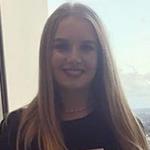 Natasha Godsiff
Hello! I'm Natasha and I'll be offering an insight into life as a first year Law student and aspiring solicitor at the University of Cambridge. Join me as I struggle through the jump from A-levels to degree, juggle extra-curricular commitments with late-night library sessions, and search for a vacation scheme at a City firm...
Posts
03/01/2018
With vacation scheme deadlines looming, it is important to stay on top of the commercial world.
04/12/2017
It seems that just when you are getting to grips with your university work, you must inevitably start thinking about which career you would like to pursue after your degree.
31/10/2017
PRIME partners with various law firms to provide placements for A-level students who would not otherwise have access to the legal profession.
17/10/2017
Volunteering as a trainee adviser with Citizens Advice has taught me how essential the service is to the community.