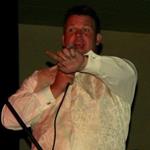 Marc Tyler
I'm Marc and at 38, balancing the demands of three children with work and study may be challenging, but it has certainly been a rewarding, enjoyable journey thus far. I'm now entering the final year of a part-time LLB at Liverpool John Moores, so join me as I try to turn hard work, high grades and a long-held dream into a permanent career change.
Posts
19/09/2017
For aspiring barristers, scholarship application season has arrived once more.
05/09/2017
Two days after graduation I woke up, made my usual morning cup of tea (Yorkshire – everything else is glorified dishwater!), and for the first time in a long time I slowly realised I had nothing to do.
22/08/2017
With the Bar Professional Training Course (BPTC) due to begin in less than a month, and before my focus shifts permanently, I thought I'd reflect on my time as a mature law student.
02/08/2017
As a 'Northerner' I've long felt it would be both beneficial and prudent to do a mini-pupillage in London - not least because, living outside our nation's capital, it can be often difficult securing mini-pupillage.
17/07/2017
Profiles of those who reach the Bar at a later stage in life, most often, feature barristers with impressive previous careers such as solicitors, doctors, surgeons, company directors or commissioned officers.