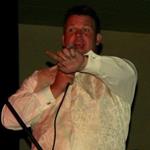 Marc Tyler
Despite the best efforts of my three children, I somehow navigated university in my thirties. Having graduated with a first-class law degree and Inner Temple scholarship, I'm currently tackling the BPTC at BPP Manchester. As the search for pupillage begins, I am always happy to share good advice that I pick up along the way.
Posts
02/11/2017
While there are a number of benefits available at BPP the most valuable, in my opinion, is the free counselling service available to all students.
17/10/2017
The BSB, in a new consultation paper, is considering reducing the role of the four Inns of Court in the training of barristers.
03/10/2017
I remember the first few weeks of my law degree being a fairly relaxed affair - not so on the BPTC.
19/09/2017
For aspiring barristers, scholarship application season has arrived once more.
05/09/2017
Two days after graduation I woke up, made my usual morning cup of tea (Yorkshire – everything else is glorified dishwater!), and for the first time in a long time I slowly realised I had nothing to do.