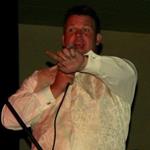 Marc Tyler
Despite the best efforts of my three children, I somehow navigated university in my thirties. Having graduated with a first-class law degree and Inner Temple scholarship, I'm currently tackling the BPTC at BPP Manchester. As the search for pupillage begins, I am always happy to share good advice that I pick up along the way.
Posts
16/05/2018
April and May on the BPTC mark the main exam period and to compound matters, it is also the period in which the vast majority of chambers hold their pupillage interviews.
04/04/2018
Resilience, we are told, is a core attribute possessed by every barrister.
16/02/2018
Having spent the past month immersed lost in the Pupillage Gateway, I can say with authority that pupillage applications are frustratingly good at highlighting any gaps in your CV.
16/01/2018
A fact of life is that there is no point telling someone how tough you have it or how busy you are, because they will always gladly inform you how they have it much tougher and are much busier. However, if the person telling you how much busier they are is a BPTC student, they are likely to be telling you the truth.
03/01/2018
With the Pupillage Gateway set to open next week, I would urge anybody yet to start the Bar Professional Training Course (BPTC) to try their hand and apply.