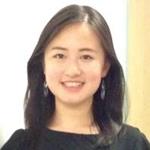 Hayley Kwan
I studied Computing in Imperial College London and I will be starting the GDL at BPP in October 2017. Watch this space as I will be sharing my take on legal tech and tips on juggling part-time jobs, vacation scheme applications and studying full-time.
Posts
04/10/2018
As law firms increasingly invest in innovation hubs, collaborating with developers to create legal technology, new roles are created in law firms and alternative legal service providers.
24/09/2018
Apart from legal research, case analytics and document automation, there are many other categories of legal technology that most students never have the chance to play with until they begin practising law.
03/08/2018
Legal technology has been around for decades - since law firms began digitising legal documents, also called precedents, and court judgments.
27/04/2018
Throughout my experiences in the legal community, few of the people I have met are familiar with technology and cybersecurity, apart from lawyers specialised in information technology law and data protection.
26/04/2018
As companies are changing their privacy policies to be in line with the GDPR and avoid anything like the Facebook Cambridge Analytica scandal, there is no better time to learn more about online privacy.