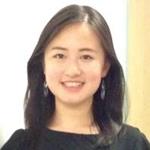 Hayley Kwan
I studied Computing in Imperial College London and I will be starting the GDL at BPP in October 2017. Watch this space as I will be sharing my take on legal tech and tips on juggling part-time jobs, vacation scheme applications and studying full-time.
Posts
23/03/2018
In my last post, I discussed why you should volunteer at Citizens Advice to get practical work experience dealing with clients; now in this post, let's talk about how to join your local office and contribute to your community.
21/03/2018
As a GDL student who realised too late in final year that a legal career would be more suitable, it was frightening to discover that all deadlines of formal legal work opportunities had passed.
06/02/2018
When you put hours of research into application forms and days of practice into interviews, it can be difficult to be smacked in the face with a rejection.
05/02/2018
The last day of January is both a special, and a dreaded, day; for many years now, it has been the main vacation scheme application deadline for the majority of law firms.
04/01/2018
As explored in previous blog posts, the Graduate Diploma in Law (GDL) is for the tough-minded.