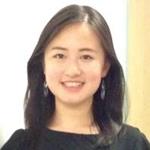 Hayley Kwan
I studied Computing in Imperial College London and I will be starting the GDL at BPP in October 2017. Watch this space as I will be sharing my take on legal tech and tips on juggling part-time jobs, vacation scheme applications and studying full-time.
Posts
27/04/2018
Throughout my experiences in the legal community, few of the people I have met are familiar with technology and cybersecurity, apart from lawyers specialised in information technology law and data protection.
26/04/2018
As companies are changing their privacy policies to be in line with the GDPR and avoid anything like the Facebook Cambridge Analytica scandal, there is no better time to learn more about online privacy.
23/03/2018
In my last post, I discussed why you should volunteer at Citizens Advice to get practical work experience dealing with clients; now in this post, let's talk about how to join your local office and contribute to your community.
21/03/2018
As a GDL student who realised too late in final year that a legal career would be more suitable, it was frightening to discover that all deadlines of formal legal work opportunities had passed.
06/02/2018
When you put hours of research into application forms and days of practice into interviews, it can be difficult to be smacked in the face with a rejection.