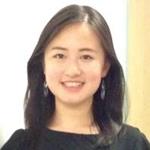 Hayley Kwan
I studied Computing in Imperial College London and I will be starting the GDL at BPP in October 2017. Watch this space as I will be sharing my take on legal tech and tips on juggling part-time jobs, vacation scheme applications and studying full-time.
Posts
31/10/2017
Coming to law from a computing degree, the most frequently asked question I'm asked is "Why the change?"
16/10/2017
Lawyers have long been associated with an image of indifferent, upper/middle-class men in expensive suits, paid to defend rich clients' selfish interests and then charge them with sky-high hourly fees.