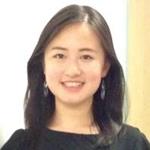 Hayley Kwan
I studied Computing in Imperial College London and I will be starting the GDL at BPP in October 2017. Watch this space as I will be sharing my take on legal tech and tips on juggling part-time jobs, vacation scheme applications and studying full-time.
Posts
04/01/2018
As explored in previous blog posts, the Graduate Diploma in Law (GDL) is for the tough-minded.
02/01/2018
Waiting tables is not a glamorous job, but one can learn much from it, including essential skills for a lawyer.
04/12/2017
Even if you manage your time brilliantly, a poor essay or answer to problem question will still lead you to an unsatisfactory grade.
29/11/2017
Two months have passed since I started the Graduate Diploma in Law (GDL) at BPP University in Waterloo and I can safely say that I have had a proper taste of the course, all the while experimenting in ways to juggle my studies with my life.
31/10/2017
Coming to law from a computing degree, the most frequently asked question I'm asked is "Why the change?"