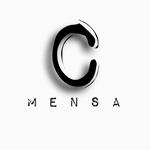 Coleen Mensa
Hello, I'm Coleen Mensa, a real estate finance paralegal for a global law firm who has recently completed the LPC. I will be regularly vlogging my legal journey as a paralegal while I search for a training contract. I will also be sharing crucial tips I have learned over the years and offering a candid (and slightly humorous) insight into the legal world from my perspective.
Posts
19/04/2017
Securing a paralegal role can be somewhat frustrating, especially when you have no prior experience. Join me as I reflect on how I became a paralegal and share what worked for me.
03/02/2017
I have decided to share what I learnt during the process of applying for training contracts. Enjoy!
05/12/2016
Join me as I share the story about my training contract offer.
11/10/2016
I am constantly trying to improve my commercial awareness and decided that it was time to vlog about it! Join me as I share what the term means to me and the ways in which I stay commercially aware.
19/07/2016
As we are now in July, I thought it would be fitting to reflect on my vacation scheme experiences. Today, I am sharing my thoughts and things that I wish I had been told before I participated in the schemes!