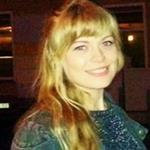 Charlotte Hughes
I graduated from the University of Reading in 2015 and I am currently a part time BPTC student at the University of Law, graduating (hopefully) in 2017. I work full time during the week as a paralegal at a West Midlands firm – mainly in the litigation department, but generally getting involved in anything they throw at me. Join me as I battle through the trials and tribulations of trying to find pupillage!
Posts
31/08/2017
Mini-pupillages can be hard to come by, especially at certain sets, so maximise your chances by making sure that your CV and covering letter are as good as you can get them.
30/08/2017
For those unfamiliar with the law, a career as a barrister can feel like a daunting option.
31/07/2017
Transparency is a troubling issue in family justice, with courts being accused of secrecy and unaccountability, and concerns raised in relation to the risks of publicity posed to children.
20/07/2017
The case of Noel Conway has been in the news recently, once again shining the spotlight on the issue of assisted dying.
06/07/2017
The most recent batch of lord chancellors have not been met with an overly warm reception (to say the least); if Lidington wants to avoid leaving a similarly disappointing legacy, then he will have to overcome plenty of hurdles along the way.