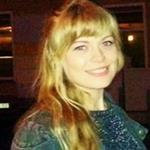 Charlotte Hughes
I graduated from the University of Reading in 2015 and studied the BPTC at the University of Law graduating in 2017 with a Very Competent. I am currently an intern at the Criminal Cases Review Commission on a scholarship from the Kalisher trust, which supports those who wish to go to the Criminal Bar. I will be starting pupillage at East Anglian Chambers in April 2018.
Posts
03/05/2018
It has been reported recently that the number of people undertaking law degrees has been rising in recent years despite a general downward trend in those choosing to attend university overall.
26/04/2018
Although the days of pupillage in your first six are run much like an extended mini-pupillage but with more responsibility, the evenings are somewhat different.
04/04/2018
Whether you are just starting your legal education, the BPTC/LPC, or your first legal job, at some point you will have to get to grips with analysing a case.
20/03/2018
There are a wealth of articles and blogs giving tips on studying law at university, the BPTC and applying for pupillage, but there seems little guidance on what to do when you take that next big step into chambers life.
27/02/2018
The next set of tips will hopefully help with acing the interview itself.