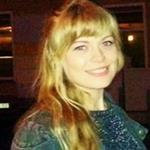 Charlotte Hughes
I graduated from the University of Reading in 2015 and studied the BPTC at the University of Law graduating in 2017 with a Very Competent. I am currently undertaking my pupillage at East Anglian Chambers primarily in criminal law.
Posts
05/11/2018
The age-old tradition of a jury trial is synonymous with the English courts; but there are those who believe it should be consigned to the history books as a relic of a bygone age.
22/10/2018
People refuse to believe that a someone in a profession that is universally portrayed as being wealthy could be paid less than the minimum wage. So how does this happen?
02/10/2018
The time has come again when the start of the academic year rolls around. Whether you are a fresh-faced first year nervously heading off to university or a battle-hardened third year looking forward to the end of your degree, a good law society will have something for you.
01/10/2018
For most people starting pupillage, 'D-day' typically falls in October or September. Having started my pupillage in April, I thought I would share my thoughts on some of the main worries and expectations from my first six months of pupillage.
18/09/2018
There are some additional training requirements that must be completed before a baby barrister can be fully qualified in the eyes of the Bar Standards Board. One of those is the Pupils Advocacy Course.