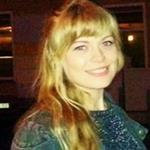 Charlotte Hughes
I graduated from the University of Reading in 2015 and studied the BPTC at the University of Law graduating in 2017 with a Very Competent. I am currently undertaking my pupillage at East Anglian Chambers primarily in criminal law.
Posts
03/08/2018
The end of the meal ticket for life, but a no-go for no-fault divorce as two influential family law cases were decided in the Supreme Court recently.
24/07/2018
Legal privilege is a cornerstone of the way in which legal proceedings work in this country (and, indeed, in many others).
09/07/2018
Many people only consider pupillage in London and discount a regional pupillage, or consider it a poor alternative.
25/06/2018
There are certain things you expect to learn during pupillage; for example, picking up advocacy tips while watching those more experienced, learning the best ways to prepare a case and how to draft documents, but along the way there are unexpected useful bits of information that absorb by osmosis into your subconscious as you go about your usual activities.
05/06/2018
In a Panorama programme on 30 May many criticisms were levelled at the Criminal Cases Review Commission (CCRC) following the release of internal minutes of a board meeting within the organisation.