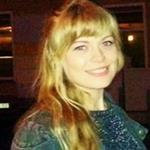 Charlotte Hughes
I graduated from the University of Reading in 2015 and studied the BPTC at the University of Law graduating in 2017 with a Very Competent. I am currently an intern at the Criminal Cases Review Commission on a scholarship from the Kalisher trust, which supports those who wish to go to the Criminal Bar. I will be starting pupillage at East Anglian Chambers in April 2018.
Posts
31/01/2018
Disclosure has become the latest legal hot topic, with seemingly unprecedented numbers of cases making the headlines after they were dropped because of problems with disclosure.
18/01/2018
It has recently been suggested that people acting in the role of paralegal in legal firms should take on more advocacy, especially in legal aid cases – but is this really a good idea?
04/01/2018
It was 20 years ago this year that the Criminal Cases Review Commission (CCRC) was set up.
19/12/2017
With the announcement of the engagement of Prince Harry and Megan Markle, and the recent announcement that a date has been set, there has been much speculation about whether the couple will enter into a prenuptial agreement (pre-nup).
05/12/2017
A century (plus a couple of years) ago women had just lost a case called Bebb v Law Society, where Gwyneth Bebb and three other women unsuccessfully tried to establish the right of women to sit the Law Society's exams to qualify as a solicitor.