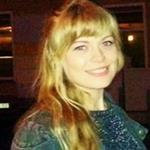 Charlotte Hughes
I graduated from the University of Reading in 2015 and I am currently a part time BPTC student at the University of Law, graduating (hopefully) in 2017. I work full time during the week as a paralegal at a West Midlands firm – mainly in the litigation department, but generally getting involved in anything they throw at me. Join me as I battle through the trials and tribulations of trying to find pupillage!
Posts
15/11/2017
On 1 November, the idea to introduce a law that creates a legally enforceable duty for public officials to be honest and comply fully with investigations was approved by Right Rev. James Jones, former Bishop of Liverpool.
02/11/2017
Disclosure is one of the cornerstones of the criminal justice system and disclosure of unused material is a key component of the investigative and prosecution process.
24/10/2017
The Bar Standards Board (BSB) is currently reviewing the way barristers train and qualify.
03/10/2017
Many university freshers will have emerged the other side of the one or two weeks of partying that is your welcome to university, hangovers just starting to subside, to be hurled into the world of lectures, seminars and careers talks.
03/10/2017
We live in a time where the rule of law is under attack.