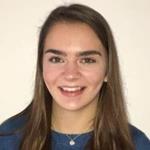 Chantal Elian
I'm Chantal and I am currently an undergraduate at the University of Leicester studying English and History, entering the final year of my degree! I am beginning my applications to undertake the GDL after graduating and working towards gaining a training contract in the near future. I am keen to help other non-law students and hope that I can achieve this by sharing my experience whilst navigating the legal world without a law degree!
Posts
20/11/2017
Being a non-law student trying to navigate the legal world definitely has its challenges, but doesn't everything?
23/10/2017
Work experience is one of the most sought-out opportunities and a significant part of your development both professionally and personally.
10/10/2017
As a non-law student it is very easy to feel at a disadvantage when it comes to researching and accessing vital information for your career in law.