Ince & Co LLP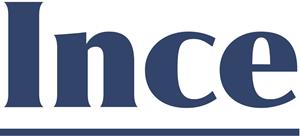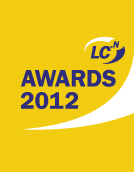 They gave me real work to do, for which I needed to liaise with solicitors and partners on the cases. It was a real week of being a trainee and showed me the exact type of thing I would be doing as a trainee.

Polly Davies

Training at Ince and Co is very varied. You never know what kind of work you'll pick up next or which part of the world it will involve. This can be challenging but gives you a unique training experience: you don't feel you are just one of many trainees. I was fortunate enough to spend half my training contract in our Paris office.

Michael Davar

At Ince, being captivated is not an option. The variety of interesting work available keeps you constantly challenged. It is astounding how much you learn and the amount of responsibility you are given from day one.
Applications to: Miss Joanna Black
Method of application: Online application form
Method of assessment:
Panel interview
Psychometric testing
Written exercise
Deadlines:

| | |
| --- | --- |
| Training contract to commence 2015: | 31/07/2013 |
| Summer work placement: | 31/01/2013 |
| Spring work placement: | 31/01/2013 |
| | |
| --- | --- |
| Vacancies: | 15 |
| Trainees: | 30 |
| Partners: | 104 |
| Staff: | 671 |
| Work placement: | Yes |
| Number of work placements: | 15 |
| Minimum qualification: | 2.1 degree, AAB at A level |
| Start salary: | £36,000 |
| Sponsorship: | PgDL & LPC |
Application details and method of selection
Applications for our 2015 training contract intake can be submitted between 1 February 2013 and 31 July 2013.
All applications must be made online via our website at graduates.incelaw.com.
---
Firm description and career prospects
With 140 years of experience, we're one of the oldest law firms in the City. But we're not bound by tradition. We've built our success by always taking an innovative approach, looking for new ways to apply legal strategies and create new law. And while our international firm and world leading reputation was initially built on shipping and insurance, over the decades we successfully explored new territory and established our expertise across a number of specific industries. We don't have rigid departmental structures here, instead we have five core business groups: aviation, energy and offshore, insurance and reinsurance, international trade and shipping. And, with clients ranging from insurers, brokers and banks, to oil companies and shipping companies, to airlines, aircraft manufacturers, entrepreneurs and major international trading groups, we can open up a world of opportunity for you.
Our open, friendly culture will allow you to make a real contribution and get involved in all aspects of our practice areas. You'll also enjoy the support of our partners and solicitors as they share their experience - after all, you'll be working closely with them on cases, so they'll want you to be your best too. Academically you'll need at least a 2.1 and AAB at A level. We recruit an even mix of law and non-law graduates, and from a wide range of backgrounds. We're looking for excellent communicators with tenacity, initiative and integrity who relish responsibility and thrive on a challenge. You should also be able to work happily whether you're in a junior role in a large cross-jurisdictional team, or working with a partner as a team of two. Self-motivated, you'll also be able to juggle competing priorities and take a proactive approach to developing your caseload. Naturally the ability to understand the law and apply it or challenge it in real-time, fast moving situations is also essential.
---
Sponsorship
We will pay your GDL and LPC fees and provide you with a maintenance grant. For the GDL we currently pay a maintenance grant of £6,500 for study within London and Guildford and £6,000 for elsewhere, and for the LPC this is currently £7,000 for study within London and Guildford and £6,500 for elsewhere.
---
Work placements
Running during the Easter and summer vacations, our two-week trainee recruitment placement scheme (TRPS) gives you a practical insight into our practice and a taste of life as a trainee at Ince. We welcome a maximum of three people on the TRPS at any one time so that we can give you all the attention and support you need. Sitting with a partner and with an experienced trainee assigned as your 'minder', you'll work on real cases - which may involve attending court and hearings, meeting clients, drafting correspondence and doing legal research.
We'll arrange for you to see work in practice, with a tour of the Royal Courts of Justice and the Lloyd's building. You're also welcome to attend any of the many in-house lectures arranged for our trainees throughout the year. And, on top of all this valuable experience, you'll also receive a payment of £250 per week.
---
Training programme
Trainees sit with four different partners for six months at a time throughout their training. Under close supervision, they are encouraged from an early stage to meet and visit clients, interview witnesses, liaise with counsel, deal with technical experts and handle opposing lawyers. They will quickly build up a portfolio of cases from a number of partners involved in a cross section of the firm's practice and will see their cases through from start to finish.
There are opportunities to spend seats in overseas offices. Trainees have been seconded to Dubai, Hamburg, Paris, Piraeus and Shanghai. They will also attend in-house and external lectures, conferences and seminars on practical and legal topics.
---
Type of practice
---
Work areas
Aviation, business and finance, commercial disputes, energy and offshore, insurance and reinsurance, international trade and shipping.