Edwards Wildman Palmer UK LLP

Apply now »
Address: Dashwood, 69 Old Broad Street, London, EC2M 1QS
Phone: 020 7583 4055
Fax: 020 7353 7377


The firm's long standing, well-established and expanding London office has a strong clientele of FTSE 100 companies.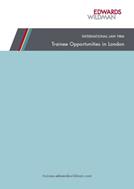 Brochure
Wild thing: Find out how to make your mark on Edwards Wildman Palmer with its new brochure (in an impressing-your-potential-employers way, not with your claws).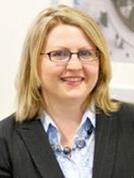 By no means a fully paid-up member of the comfy slipper brigade, Sarah Warnes is Edwards Wildman's knowledgeable trainee recruitment manager, with valuable advice aplenty.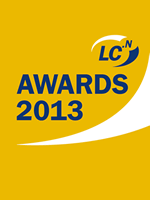 During the vacation scheme, everyone went out of their way to provide me with interesting and varied work and to ensure that I felt like a valued member of the team.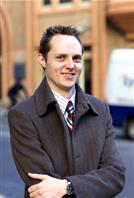 Stephen Ixer

Public International Law is more interesting than I could have hoped for. I have attended meetings with foreign government officials and dealt directly with lawyers from several jurisdictions. Perhaps best is the unpredictability: you never know who will drop in for an impromptu meeting while passing through London.
Applications to: Sarah Warnes
Method of application: Online application form
Method of assessment:
Assessment centre
Numeracy tests
Partner interview
Psychometric testing
Deadlines:

| | |
| --- | --- |
| Training contract to commence 2015: | 31/07/2013 |
| Summer work placement: | 31/01/2013 |
| | |
| --- | --- |
| Vacancies: | Up to 8 |
| Trainees: | 16 |
| Partners: | 30 |
| Staff: | 160 |
| Work placement: | Yes |
| Number of work placements: | 8 |
| Minimum qualification: | 2.1 degree, at least 3 Bs at A level or equivalent |
| Start salary: | £38,000 |
| Sponsorship: | CPE/GDL and LPC |
Application details and method of selection
Apply by 31 July 2013 to begin September 2015. Applications must be made on the firm's online application form accessible trainee.edwardswildman.com.
---
Firm description and career prospects
Edwards Wildman is an ambitious international commercial law firm growing in strength and capability. We are delighted to have been placed third in The Lawyer magazine's 2012 International Law Firm of the Year award. Combining the expertise of over 650 lawyers in 30 practice groups across the UK, US and Hong Kong, we offer a full array of legal services to clients worldwide from the largest corporates, governments and financial institutions, to high-profile individuals. Our lawyers take the time to develop an intimate understanding of our clients' businesses their industries and the issues they face and we pride ourselves on the exceptional quality of our people and the service they offer. We foster a collegiate and supportive working environment and we're proud of our reputation as a truly friendly firm.
Our key strengths are in private equity, venture capital, corporate and finance transactions, complex litigation, insurance and reinsurance and intellectual property. In London we also have a number of other specialisms within these areas, for example: asset recovery, banking & finance, competition, employment, international arbitration, international law, life sciences, product liability, restructuring & insolvency, technology, telecommunications and trademarks & brand protection. The international work we do (much of it emanating from the US, Bermuda, Africa, Hong Kong and Europe), often involves cross-border elements, the examination of conflicts of law, international enforceability and jurisdictional disputes.
You will have all the excitement and challenge of working on high-value, complex transactions and disputes, in the size of office where everyone knows who you are. Over 60% of our London associates trained with the firm and our deputy managing partner, Laurence Harris, started with the London office as a summer student!
Who should apply
Consistent academic ability is important, but we also value candidates who have drive, business sense, commitment, great analytical skills and the ability to communicate well with others. In addition you need to understand teamwork and show evidence of having taken on responsibilities. You should be prepared to be a highly visible part of our working teams - you will not be able to take a back seat. We look for people with interesting achievements, a sense of humour and those who've made the most of their other non-academic opportunities. Candidates should be adaptable, capable of thinking on their feet and problem-solvers. A range of work/life experiences demonstrating these skills and qualities is key. Applications welcome from law and non-law disciplines.
---
Sponsorship
GDL and LPC fees funding, in addition to maintenance grant of £7,000 (London)/£6,500 (outside London).
---
Work placements
We offer two-week paid placements in the summer each year. We limit the number of places in order to give students a really 'hands-on' experience, normally in two differing seats. This enables you to get involved in a variety of work giving you the opportunity to really get to know the firm, its people, its culture and the work it does. Applications to be made via our online form by 31 January 2013. Applicants will be asked to attend an interview with graduate recruitment and a partner/senior associate. Preference is given to law students in their penultimate year, non-law students in their final year and graduates. We are extremely proud of the TARA awards we won in 2008, 2009 and 2010 for 'Best Work Placement' scheme. This recognises all the hard work, organisation and commitment that goes into our scheme from all members of the firm.
Open days
The firm holds a series of open days each year, to give approximately 100 students the opportunity to come in and see how the firm operates, take part in workshops and to meet trainees, associates and partners alike. Applications to be made via our short online form. Dates will be advertised on the website.
---
Training programme
We really believe that you learn best by doing. This means getting involved in real work from the start and being encouraged to add something to the cases you work on. We value our trainees very highly and view them as integral to the teams and matters they work on. With up to eight trainees recruited each year, this enables us to give you the best learning experience in a very interactive working environment. There'll be early responsibility and client contact. Our programme consists of four six-month seats in our key practice areas, structured training, regular workshops for core skills and lots of support and feedback. The training is monitored carefully by regular meetings with a trainee partner to discuss progress. We also have regular client secondment opportunities and from time to time there are opportunities for an overseas secondment. In addition there's a trainee solicitor committee to ensure trainees have a voice in how we manage the training contract process and have the opportunity to discuss new ideas.
---
Type of practice
Corporate & Commercial, General Commercial
---
Work areas
Edwards Wildman Palmer UK LLP provide the following legal services: Arbitration, ADR, Commercial Litigation, Company & Commercial, Corporate Finance, Defamation, Employment, Energy, Insolvency/Restructuring, Insurance & Reinsurance, Intellectual Property, International Law, Life Sciences, Mergers & Acquisitions, Private Equity & Venture Capital, Trademarks & Brand Protection.
---
Probono initiatives
Citizens Advice Bureau, Fair Trials International, LawWorks, Own It, The Royal Courts of Justice Advice Bureau
---
Diversity access schemes
Black Lawyers' Directory, Brokerage Citylink, Pathways to Law, PRIME, Sutton Trust, Target Chances